I had the privilege of knowing Christian for the last 12 years, he was one of the greatest fans and promoters of my work. He helped grow my business as much as he helped grow  the businesses of the very people for whom he worked. Because of his support, opportunities with some of the best companies in the business became available to me.  It is with great sadness that I post the following email …
===========================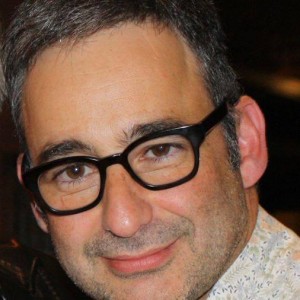 Evil Angel is deeply saddened by the passing of Christian S. Mann.
As our General Manager since 2008, Christian's leadership, intelligence, grace and heart left an indelible impact upon all of us privileged to work with him.
"He was a bright, cultured light in our controversial business," says Evil Angel founder John Stagliano. "He brought the courage and intelligence to defend us, and me, in trying times. He would never give up when I was beating him in tennis… well OK, he did beat me a couple of times, through incredible effort on his part. That was Christian. The dedication and love with which he worked should be remembered."
In a lifetime in the adult entertainment business, Christian's buoyant spirit uplifted countless people. He loved this business and served it with unbridled energy, making the companies for which he worked better and helping to elevate the entire industry as a board member of the Free Speech Coalition. Anyone that turned to Christian benefited from wise, evenhanded counsel.
But Christian's organizational and social skills extended to the whole world around him. Nobody had more friends or closer friends. Clean and sober for 26 years, he was invaluable to the many recovery fellows he mentored. In whatever role Christian assumed — working, playing, lending a spiritual shoulder — he made time for all and strived to make everyone feel special.
For the past 20 months, as Christian fought a stunningly courageous battle with cancer, he found a new example to set: Those of us around him will be forever inspired by the indomitable positivity with which Christian faced life. Also in our hearts and minds are the three sons and new grandson Christian loved. We're particularly grateful to his wife, Melissa, the love of his life and the protective angel that never left his bedside.
A public memorial is being planned, but details are not yet available. In lieu of flowers, charitable donations may be made to the USC Norris Comprehensive Cancer Center or two nonprofits he supported… please note that your gift is in memory of Christian Mann.
USC Norris Comprehensive Cancer Center
Office of Development
1441 Eastlake Ave., Room 8302
Los Angeles, CA 90033
http://uscnorriscancer.usc.edu/support/
Free Speech Coalition
P.O. Box 10480
Canoga Park, CA 91309
http://www.freespeechcoalition.com/
Reason Foundation
5737 Mesmer Ave.
Los Angeles, CA 90014
www.reason.org, www.reason.com